My Blog
Posts for: April, 2018
By Hare Orthodontics
April 23, 2018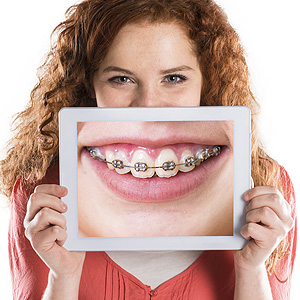 If you or a family member has problems with teeth alignment or your bite, you may be considering braces. This tried and true method can straighten out most smiles — but there's more to braces than you may realize.
For one thing, orthodontic treatment wouldn't work if it weren't for the natural mechanism for tooth movement that already exists in the mouth. It may seem your teeth are rigidly set in the jawbone but that's not how they maintain their attachment: that's the job of an elastic connective tissue known as the periodontal ligament that lies between the tooth and the bone. The ligament has tiny fibers that attach to the tooth on one side and to the bone on the other to actually hold the teeth in place, much like a hammock secured between two posts.
The ligament attachment also allows the teeth to move incrementally in response to environmental factors or the aging process. We harness this natural movement ability with braces to move teeth to a more desirable position. We first attach small brackets to the front crowns of the teeth (the visible portion) and then string arch wires through them. We then attach the wires to anchor points where we can adjust the amount of tension they're exerting through the brackets against the teeth. By gradually increasing that tension, the teeth respond as they would when any force is applied against them and begin to move.
By precisely controlling that movement we can transform a patient's smile. But we believe the advantages are more than cosmetic: the teeth will function better and will be easier to care for and keep clean. These benefits, though, have to be balanced with heightened risks for root resorption (something that occurs only about 10% of the time) in which the ends of the roots can shrink, or loss of mineral content in teeth enamel where the hardware makes it more difficult to remove bacterial plaque. These risks can be reduced by closely monitoring dental health during the entire treatment process and through stepped up efforts in daily oral hygiene.
The starting point for deciding on an orthodontic treatment is a thorough dental examination with x-rays or CT scan imaging. Once we have a complete picture of your misalignment problems and any other extenuating circumstances, we can recommend a treatment plan just for you.
If you would like more information on orthodontic treatment, please contact us or schedule an appointment for a consultation. You can also learn more about this topic by reading the Dear Doctor magazine article "Moving Teeth with Orthodontics."
By Hare Orthodontics
April 13, 2018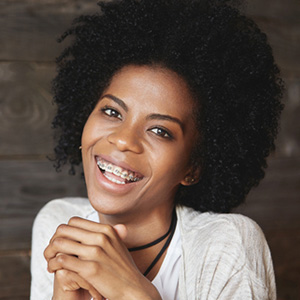 Wearing braces takes time, but if all goes well the changes to your smile will be well worth it. In the meantime, though, you'll have to contend with one particular difficulty—keeping your teeth clean of disease-causing, bacterial plaque.
Don't worry, though—while keeping dental disease at bay with braces can be challenging, it is doable. Here are 4 tips for minimizing your chances of tooth decay or periodontal (gum) disease during orthodontic treatment.
Eat less sugar. Like any living organism, bacteria must eat—and they're especially amenable to sugar. The more they have access to this favorite food source, the more they multiply—and the greater your risk of tooth decay or gum disease. Eating fewer sugary foods and snacks and more dental-friendly ones helps restrict bacteria populations in your mouth.
Brush thoroughly. Brushing with braces can be difficult, especially in areas blocked by orthodontic hardware. You need to be sure you brush all tooth and gum surfaces around your braces, including above and below the wire running through the brackets. A soft multi-tufted microline bristle brush is a good choice for getting into these hard to reach places. Brushing around braces takes more time, but it's essential for effective plaque removal.
Use flossing tools. Flossing is important for removing plaque from between teeth—but, unfortunately, it might be even more difficult to perform with braces than brushing. If using string floss proves too daunting consider using a floss threader or a similar device that might be easier to maneuver. You can also use a water irrigator, a hand-held device that sprays water under pressure to loosen and flush away between-teeth plaque.
Keep up regular dental visits. While you're seeing your orthodontist regularly for adjustments, you should also see your general dentist at least every six months or more. Besides dental cleaning, your dentist also monitors for signs of disease and can prescribe preventive measures like antibacterial mouth rinses. Of course, if you see abnormalities, like white spots on your teeth or red, puffy or bleeding gums, contact your dentist as soon as possible. The sooner a problem can be addressed the less impact it may have on your orthodontic treatment and overall oral health.
If you would like more information on caring for teeth and gums while wearing braces, please contact us or schedule an appointment for a consultation. You can also learn more about this topic by reading the Dear Doctor magazine article "Caring for Teeth During Orthodontic Treatment."