My Blog
Posts for tag: oral health
By Hare Orthodontics
March 24, 2021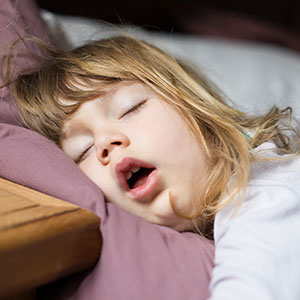 It's normal for people to breathe through their nose. And for good reason: Nasal breathing filters contaminants, warms and humidifies incoming air, and helps generate beneficial nitric oxide. Chronic mouth breathing, on the other hand, can trigger a number of harmful effects, especially for the teeth and gums.
Because our survival depends on continuous respiration, our bodies automatically seek out the air flow path of least resistance, normally through the nose. But if our nasal passages become obstructed, as with enlarged adenoids or sinus congestion, we may involuntarily breathe through the mouth.
This can lead to oral problems like chronic dry mouth, which not only creates an unpleasant mouth feel, it also produces the ideal environment for dental disease. And, it could cause an even more serious problem for children during jaw and teeth development.
This is because the tongue rests along the roof of the mouth (palate) while breathing through the nose. In this position, the tongue serves as a mold for the upper jaw and teeth while they're growing during childhood. During mouth breathing, however, the tongue moves away from the palate, depriving the jaw and teeth of this molding effect, and possibly resulting in a poor bite.
You can prevent these and other oral problems by seeing a healthcare professional as soon as you notice your child regularly breathing through their mouth. The best professional for this is an ENT, a medical specialist for conditions involving the ears, nose and throat. ENTs provide treatment for diagnosed obstructions involving the tonsils, adenoids and sinuses.
Even so, persistent mouth breathing may already have affected your child's bite. It may be prudent, then, to also have their bite evaluated by an orthodontist. There are interventional measures that can help get jaw development back on track and minimize future orthodontic treatment.
Finally, a child who has undergone treatment to remove nasal breathing obstructions usually reverts to nasal breathing automatically. But sometimes not: To "relearn" normal breathing, a child may need to undergo orofacial myofunctional therapy (OMT) with a certified therapist to retrain their facial muscles and tendons to breathe through the nose.
Your child's tendency to mouth breathing may not seem like a major problem. But prompt attention and treatment could prevent it from interrupting their dental development.
If you would like more information on correcting mouth breathing, please contact us or schedule an appointment for a consultation. You can also learn more about this topic by reading the Dear Doctor magazine article "The Trouble With Mouth Breathing."
By Hare Orthodontics
September 29, 2017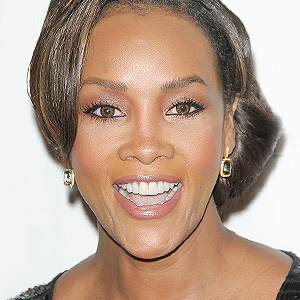 Is having good oral hygiene important to kissing? Who's better to answer that question than Vivica A. Fox? Among her other achievements, the versatile actress won the "Best Kiss" honor at the MTV Movie Awards, for a memorable scene with Will Smith in the 1996 blockbuster Independence Day. When Dear Doctor magazine asked her, Ms. Fox said that proper oral hygiene was indeed essential. Actually, she said:
"Ooooh, yes, yes, yes, Honey, 'cause Baby, if you kiss somebody with a dragon mouth, my God, it's the worst experience ever as an actor to try to act like you enjoy it!"
And even if you're not on stage, it's no fun to kiss someone whose oral hygiene isn't what it should be. So what's the best way to step up your game? Here's how Vivica does it:
"I visit my dentist every three months and get my teeth cleaned, I floss, I brush, I just spent two hundred bucks on an electronic toothbrush — I'm into dental hygiene for sure."
Well, we might add that you don't need to spend tons of money on a toothbrush — after all, it's not the brush that keeps your mouth healthy, but the hand that holds it. And not everyone needs to come in as often every three months. But her tips are generally right on.
For proper at-home oral care, nothing beats brushing twice a day for two minutes each time, and flossing once a day. Brushing removes the sticky, bacteria-laden plaque that clings to your teeth and causes tooth decay and gum disease — not to mention malodorous breath. Don't forget to brush your tongue as well — it can also harbor those bad-breath bacteria.
While brushing is effective, it can't reach the tiny spaces in between teeth and under gums where plaque bacteria can hide. But floss can: That's what makes it so important to getting your mouth really clean.
Finally, regular professional checkups and cleanings are an essential part of good oral hygiene. Why? Because even the most dutiful brushing and flossing can't remove the hardened coating called tartar that eventually forms on tooth surfaces. Only a trained health care provider with the right dental tools can! And when you come in for a routine office visit, you'll also get a thorough checkup that can detect tooth decay, gum disease, and other threats to your oral health.
Bad breath isn't just a turn-off for kissing — It can indicate a possible problem in your mouth. So listen to what award-winning kisser Vivica Fox says: Paying attention to your oral hygiene can really pay off! For more information, contact us or schedule an appointment for a consultation. You can read the entire interview with Vivica A. Fox in Dear Doctor's latest issue.
By Hare Orthodontics
December 13, 2015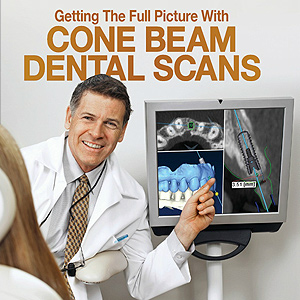 For decades, dental x-rays have helped us accurately diagnose and treat a wide array of dental diseases and conditions. But even with recent advances in digital imaging, the traditional x-ray does have one drawback: its two-dimensional view doesn't always provide the "big picture" that a three-dimensional viewpoint can provide.
But a new type of x-ray technology can do just that: known as cone beam computed tomography (CBCT), these machines record hundreds of digital images as a cone-shaped beam of x-ray energy is projected through a device that rotates around a person's head. A computer then assembles the images into a single three-dimensional image that can be manipulated on screen to view from various angles. Not only does this provide greater context and detail, it does so with no more radiation exposure than a standard 20-film digital full-mouth x-ray series.
While CBCT hasn't replaced the traditional x-ray, it's making its mark in a number of specialized areas of dentistry. The following are just a few of the ways CBCT is improving both accuracy and treatment outcomes.
Orthodontics. CBCT can provide a much more detailed view of the entire jaw; this can help us determine the best locations for realigning teeth safely and effectively.
Dental Implants. With a CBCT scan we can precisely locate nerve canals, sinuses and adjacent teeth before implant surgery to locate the best position for the implant.
TMD Treatment. To help develop the best treatment approach for alleviating the pain and dysfunction of temporo-mandibular joint disease (TMD), a CBCT scan can provide us detailed information on how the disease is affecting a patient's joints, teeth, sinuses and airway.
Impactions. An impacted tooth can exert damaging pressure against the roots of neighboring teeth. A CBCT scan allows us to observe the impacted tooth from various vantage points to determine the best treatment approach for neighboring teeth, nerve canals and sinuses.
If you would like more information on CBCT technology, please contact us or schedule an appointment for a consultation. You can also learn more about this topic by reading the Dear Doctor magazine article "Getting the Full Picture With Cone Beam Dental Scans."